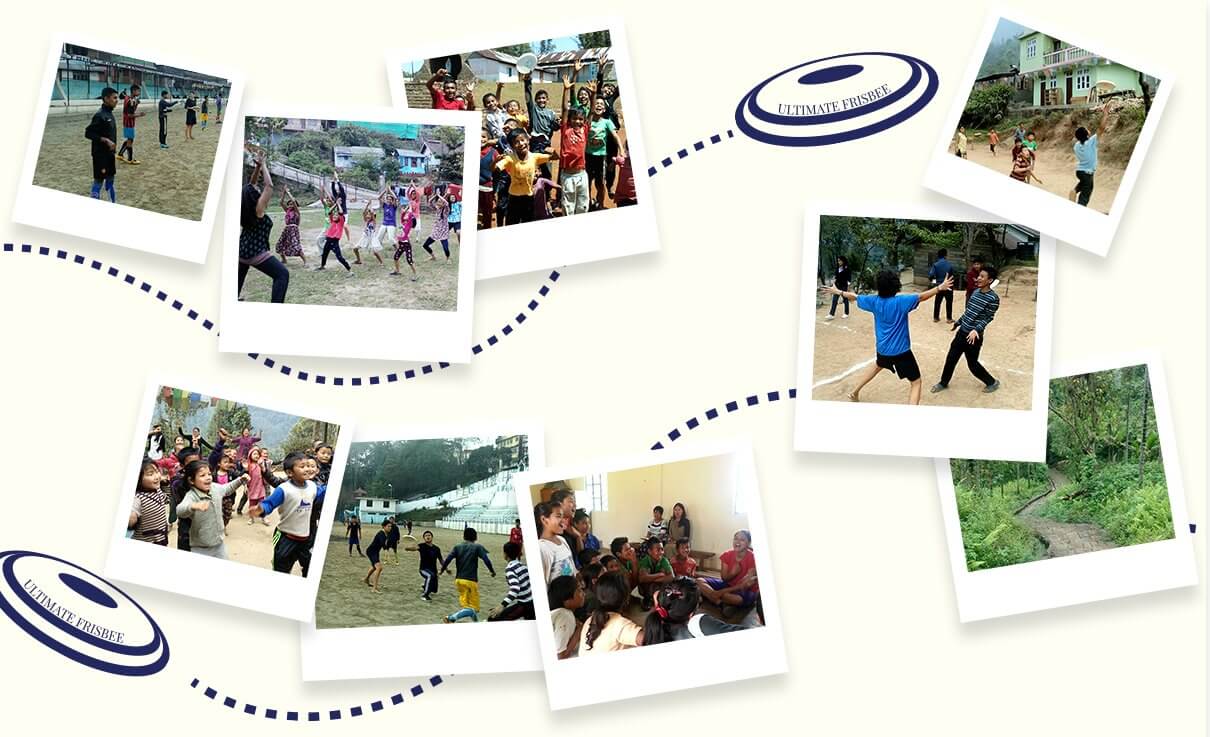 The Disc Trail was designed to provide marginalized communities access to a variety of our modules using Ultimate Frisbee (discs).
Disc Trail 2017 – Street Frisbee
Ultimate Frisbee meets street theater to create conversations on gender. In 2017, we travel to 6 cities across India (Surat, Hyderabad, Pune, Ahmedabad, Auroville and Chennai) to work with communities of our BTG Fellows. Street Frisbee is an exciting, innovative project between athletes and artists to engage with the community. Teens parade down the streets of their community sharing the challenges of growing up with strong gender stereotypes and inequalities. Our BTG Fellows have worked with these teens to build awareness and strategies to combat gender inequality and gender-based violence but these conversations need to happen with the larger community too to bring about sustainable transformation.
Disc Trail 2016 – Northeast India
The first Disc trail began in April 2016 across northeast India, in the states of West Bengal, Sikkim and Meghalaya. We stopped at schools, orphanages and non-profits in small villages off the beaten path and facilitated workshops on gender, child sex abuse, and sex education. The concept of the Disc Trail and impacting communities along the way was hugely successful.